April 18, 2014
April 18, 2014
The Martha Stewart offices in New York City. I absolutely did not creepily hang out for an extended period of time waiting for anybody from the magazine to come out. (LOLZ, of course I did.) I know all of the staff. I Facebook stalk them. If I ever meet Martha, I will be deleting this confession.
April 18, 2014
April 18, 2014
Watching my favourite tv series or movie:

this is the most accurate post I've ever seen….bless you
(via best-of-tumblr)
April 18, 2014
April 18, 2014
There are many things I love about How to train your dragons movies. But what I love most  is in the first movie despite being an animation movie for kids  told that war and bravery have consequences : Hiccup lost a leg. 

Now the second movie is going to portray a young disable hero! it's rare and it is portraying in a postive way. 

I also love how the female characters in httyd movies are strong; badass but they can be sweet , loving and feminines too. It's not one way or another , they are both.  it's rare too.

And better than that, viking women are raised exactly like the men, you can notice it by how Astrid and Ruff can be stupid and violent like the boys. The only thing that separates boys and girls in HTTYD are their genderparts and only. Everyone battles, too.

Yes! And can we talk about lovely Valka here for a second? Before the second trailer came out, some people were talking about how she must be very flat-chested because her costume doesn't show anything there, but of course if you've seen the stills of her without her armor on, you'll know that she definitely does have breasts.

That of course means that Dreamworks has actually designed armor for a woman that is actual armor.As in, it is designed to protect, not just show off boobs in a case of leather or metal. 

THANK YOU DREAMWORKS
(via trarigkeit)
April 18, 2014
April 18, 2014
SIGNAL BOOST, EVERYONE:

Save Satinah Ahmad from execution in Saudi Arabia

When Satinah's employer tried to smash her head into a wall after months of alleged abuse, Satinah defended herself with a rolling pin.

The 41 year-old foreign domestic worker now faces execution in Saudi Arabia as early as tomorrow.

Call on the King of Saudi Arabia to spare Satinah's life> http://ow.ly/vjJvQ

It takes one minute guys. JUST ONE MINUTE.

ONLY 1.510 OUT OF 50.000 IS LEFT, COME ON GUYS!
http://www.cnn.com/2014/04/03/world/meast/saudi-arabia-indonesia-maid/
(via trarigkeit)
April 17, 2014
April 17, 2014
when you're the only member of your fandom and you're like: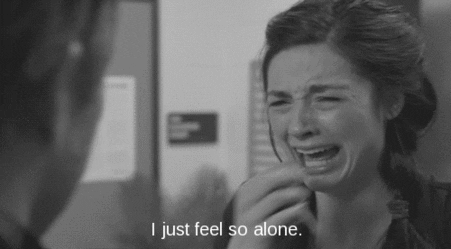 Wait do...

update on my life someone invited me to dinner and im going everyone b proud of my antisocial ass

yo like this and i'll write something creepy in your ask

My mom just asked if I was "too krumped" to go into Target.

I laughed and told her that doesn't mean what she thinks it does. She is standing by it...